How to paint a straight line??
By Scotlands Finest Painter | March 24, 2018 at 05:44 PM EDT |
No Comments
When you are 'cutting in' which is the term that applies to using a paint brush to paint a neat edge, there is a learning curve to perfecting this skill.
Wall to ceiling edges are common lines to cut where color changes are likely.
I like to use a 2-1/2 angled nylon brush.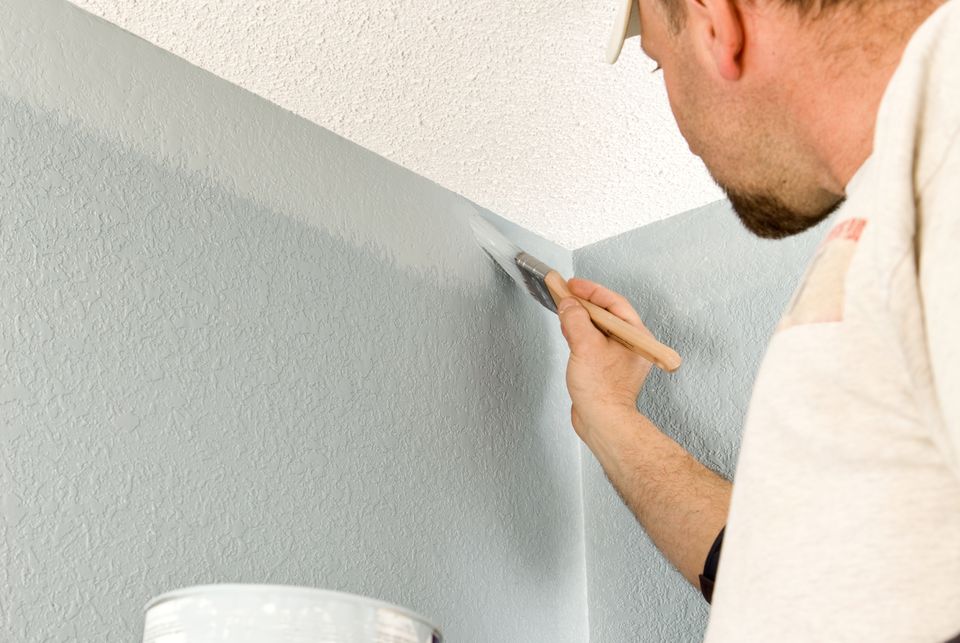 A professional painter should be able to cut straight lines in most common situations. Masking tapes can help sometimes but again knowledge is helpful choosing which type etc.
For a simple 'cut in' load your brush and drag it out along the edge you want to cut. having a wet edge helps the brush glide as you get to work on the straight edge. glide the brush away from your body and try not to bring it back across your body. Breathe out to relax and keep a steady hand.